Fiera di Hannover 2017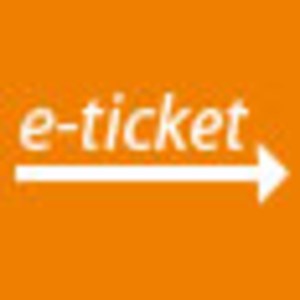 Click & Book your free entry ticket.
Ticket code: Rckmnotqm5rmpm
The art of connecting in Hannover
We're once again looking forward to meeting you at Hannover Messe in 2017 – with new products, new ideas and new information from the world of Lapp. Visit us at stand C03 in Hall 11 over the five days of the trade fair and find out more about our exciting new products! Find out what exactly makes the EPIC® MODULAR a modular system, what the number 1,712 has to do with robotics and how you can combine two ratings in a single development. But the art of connecting doesn't end with our new products. We will naturally provide you with information about our system solutions too. With ÖLFLEX® CONNECT, we are shining the spotlight on our range of preassembled solutions for cable systems, servo cables and drag chains.
Key topics at the trade fair
There will be plenty on offer for specific industries too. With Food & Beverage, Robotics and Mobility, in 2017 we are focusing on topics that are more interesting for the future than ever before. Robotics is currently a field that is constantly being enlarged and extended at present. Areas of application for robots are becoming increasingly diverse, which accordingly also causes cabling requirements to increase too – which is one topic where we can still set benchmarks.
What's more, Hannover Messe's partner country this year is Poland. Being one of Central Europe's most important countries from a cultural standpoint, Poland is a guest that skilfully combines tradition and modernity. After all, in addition to its extremely rich cultural heritage, Poland is also particularly famous for its revolutionary inventions and discoveries, which will continue to shape us a great deal in the future too. Whether we take Marie Curie, Casimir Funk or Johannes Hevelius as an example, every single one of these individuals has made history with their work. Sure, our new products aren't radium or vitamin B1. But they're always ground breaking!
Book tickets and arrange a personal appointment
But we don't want to give too much away. It's best that you come along for yourself and experience our innovations and ideas up close and personal! Simply redeem the code Rckmnotqm5rmpm on the Hannover Messe website. If you would like to arrange an appointment, write us an email and send it to lappmessen(at)lappgroup.com and receive your very own USB pen.
Trade fair activities
But connections aren't the only art that we want to present at Hannover Messe. To help you relax after a busy day at the trade fair, we're offering you the chance to sit down and watch our caricaturist at work while he creates a portrait of you. Or, alternatively, why not try your luck in our prize draw? All you have to do is count the connectors in our ice sculpture. Anyone who guesses correctly will win a little something on the spot and has the chance to win a trip to Kraków, Poland's capital of culture.
So, what are you waiting for? Book your ticket now and come along to our stand (C03) in Hall 11 at Hannover Messe 2017 from 24 to 28 April 2017! We look forward to seeing you.